The Pinoy Weekly and Bulatlat news sites expressed their gratitude to those who supported them in the face of an order to block their sites at the request of National Security Advisor Hermogenes Esperon Jr., who claimed that the sites of information had "ties" to the armed communist movement.
Neil Ambion, editor of Pinoy Weekly, said it was business as usual for them as they would remain focused on writing about the burning issues of the day such as rising oil prices, the problems of commuters and the arrest of a chief fisherman in Cavite. .
However, Ambion admitted that Pinoy Weekly staff were "outraged" by the recent National Telecommunications Commission (NTC) directive ordering telecom companies to block their site along with Bulatlat, the websites of different civil society organizations. and the main estate of Jose Maria Sison. , the exiled founding president of the Communist Party of the Philippines.
"We see this attack as an attempt to not only silence our publication, but also the voice of marginalized Filipinos who are reflected in our stories," Ambion told the Inquirer via email Friday.
'Have a target brand'
That was also the shared sentiment of Bulatlat editor Len Olea, who shared with the Inquirer that she was worried about her team right after the NTC order went public.
"As we all know, red marking in the Philippines is like having a target on you," Olea said in a phone interview.
Although they were marked red even before the NTC order, Olea said it was different to see such a document coming from a government agency.
"This slander of us was made public which kind of caused a certain level of anxiety for us… we were shocked [with the order]. We had no idea they could be so cheeky," she said. "They really can do this in defiance of the law. It really is a new form of censorship.
Despite the stress brought by the NTC's order, Ambion and Olea think this is not the time to be bullied.
"We are increasingly committed to publishing the stories of the people, the marginalized, underrepresented and voiceless Pinoy," Ambion said, noting that work on their publication will continue and they are "looking forward" to publishing. their next issue in time for the inauguration of President-elect Ferdinand Marcos Jr. on June 30.
Eye mirror sites
He also said that they are working on creating mirror sites so that access to their stories will continue. He said the NTC order "not only limited our audience, but also made it more difficult for our small, lightly-staffed publication."
For his part, Olea said they had to take care of "a lot of things", such as continuing their coverage of the country's problems.
"Most of our writers and contributors are young volunteers who are either freshly graduated or still in school, but have not left. It's something bigger than they thought," she said. "We are furious, but we will use it to continue our work."
In support of Pinoy Weekly and Bulatlat, the Foreign Correspondents Association of the Philippines (Focap) on Friday slammed the NTC's decision, saying restricting access to a news outlet's website would deprive the public of information and "perspectives that may be unique to this organization.
"Restricting access to a news organization's website based on alleged affiliation with parties perceived to be hostile to the government violates the constitutionally guaranteed right to freedom of expression," Focap said in a statement. a statement.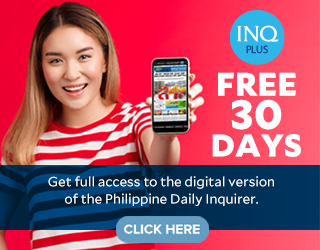 Read more
Subscribe to INQUIRER PLUS to access The Philippine Daily Inquirer and over 70 titles, share up to 5 gadgets, listen to the news, download as early as 4am and share articles on social media. Call 896 6000.
For comments, complaints or inquiries, contact us.